PILOT 5
Management of the integral water cycle and open innovation
LOCATION:
Andalusia, Spain
BACKGROUND
HIDRALIA manages the integral water cycle in the region of Andalusia (Southern Spain), serving more than 1,330,000 citizens in 53 municipalities throughout the year, with a 25% increase in summer. In addition, there is a great variability of climatic conditions, ranging from drought situations to the increasingly common floods due to torrential rains. HIDR has been immersed in a digital transformation process in recent years with the aim of optimising its operations. This digital transformation is materialised in its network of operational centres called Dinapsis, aiming to connect all sources of information available in the water service and other city services. Dinapsis has a suite of digital tools that are very heterogeneous and have no possibility of interconnection.
KEY FACTS
All Dinapsis Suite tools help technicians in their job, but in an isolation way with no data exchange with other departments. In general, data quality processes are rather rudimentary and mainly manual.

There are no standardised processes for creating and maintaining information between the different solutions, which makes it difficult to connect the solutions.

Normally, all solutions have databases isolated from each other and the methods of communication between tools, when necessary, are based on manual processes of downloading and uploading data.

There is no standard format or data governance tools in general and the languages are usually different.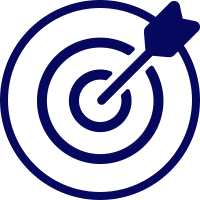 EXPECTED IMPACTS
Data spaces will help HIDR achieve the following fundamental objectives:
to re-engineer processes that allow the optimisation of management by taking advantage of the internalinformation shared between solutions and departments. These developmentswould obtain a more sustainable way of managing the integral water cycle and help mitigate the effects ofdroughts and extreme weather events.

to promote collaborative research projects between HIDR, Andalusian universities and CET. WATERVERSE will contribute to reduce data availability barriers, thus enabling the development of Aibasedsolutions through new research projects.

to make HIDR relevant internal data available to third parties, fostering collaboration with publicadministration, SMEs and local innovative startups in the thematic area of "Dinapsis for cities" and actingas a tractor effect for the innovation-based economy of the territories where HIDR is present.